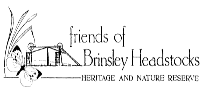 Friends of Brinsley Headstocks – HEDGEHOG INITIATIVE
We were shocked at the statistics that Great Britain has lost 96.6% of it's hedgehog population in the last 70 years.
We have never seen a hedgehog on the site, but then we tend not to visit after dark !. We are considering approaching a wildlife rescue centre to release hedgehogs on site following their recuperation, but this would be unethical if we have a population already resident at the Headstocks.
This is where you come in – we would value your reports of any recent sightings of hedgehogs on or around the Headstocks nature reserve. We are also in the process of liasing with Nottinghamshire Wildlife Trust for help in surveying methods for this species.
It is vital that we prevent hedgehogs from becoming extinct both locally and nationally, which is a very real possibility.
January 2017.